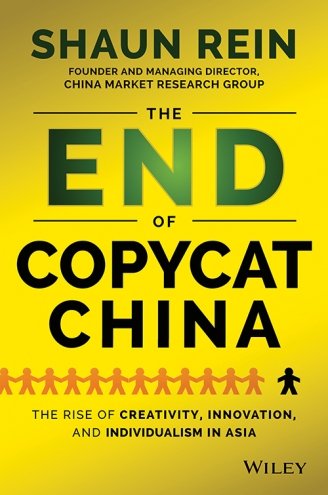 More can happen in two years in a developing country like China than can happen in a decade or more in developed countries. And given this high speed of change, the information in business books about China's economy can go out of date really fast.
That is why it is not surprising that although it has only been a little over two years since China analyst Shaun Rein released his first book, The End of Cheap China, he is back with another one. In that time span, China got a new leader in Xi Jinping, the one-child policy was significantly reformed, and Alibaba, the country's biggest internet company, went public on the New York Stock Exchange.
The End of Copycat China is a natural follow up to End of Cheap China (which we featured a review of on this blog not long ago) and looks to build upon the research he's been doing for the past decade on the ground in China.
I recently had a chance to chat with Rein about his new book and ask some questions about what he's seen change in the past two years and, more importantly, the trends he sees influencing China's development in the near future. View full post »