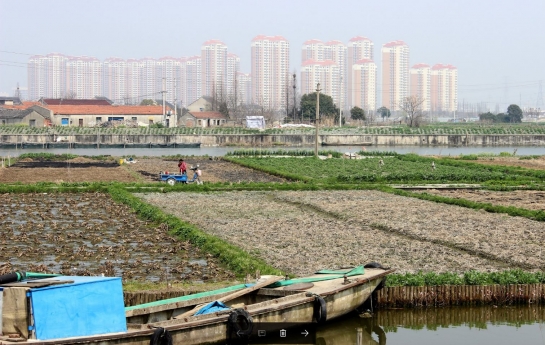 Image courtesy of Austin Williams
Very rare is it to meet a China expat in the architecture and design field who is as an astute observer of development trends as Austin Williams. Williams is a British architect and educator who came to China six years ago at the behest of the Xi'an Jiaotong-Liverpool University (XJTLU) in Suzhou to set up a new Architecture Department there.
Prior to making the move over to China, Williams was an editor of the Architects' Journal and authored a series of books for the Royal Institute of British Architects (RIBA). He is currently working a new book, "China's Urban Revolution: Understanding Chinese Eco-Cities", which is due out this October.
I had the pleasure of interviewing Williams recently about his experience in China and his observations of the country's development. We also spoke a bit about his new book and how he is generally bullish about China's ability to quickly clean up the environmental mess that has been generated through rapid development. View full post »