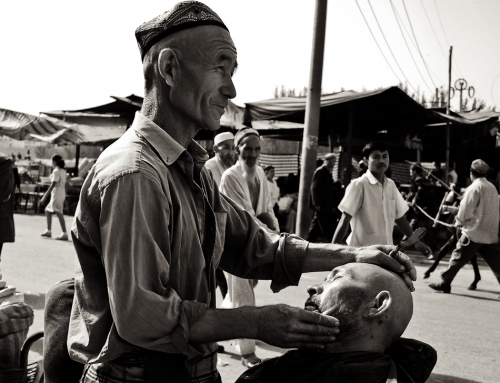 Uyghur people in Xinjiang. Photo courtesy of Nicolas Marino
One advantage of China's top-down approach to urban development is the lack of organized resistance to new projects. Aside from the occasional story of a  lone-ranger hold out protesting imminent demolition of property, China is a nation almost completely devoid of NIMBYs (not in my backyard). This is due largely in part to the collectivist nature of China's ethnic majority.
That majority is of course the Han people, who comprise more than 90% of China's overall population. There is a very strong self-identification among the Han, which begets an unspoken but omnipresent social unification. This spirit has been one of the driving forces behind China's rapid and successful urban development.
Yet as momentum shifts  westward, the outlook for peaceful development looks more uncertain. Whereas the east coast of China consists mainly of Han people, the interior areas are more mixed ethnically. The far west autonomous regions of Tibet and Xinjiang are majority-minority populations. View full post »