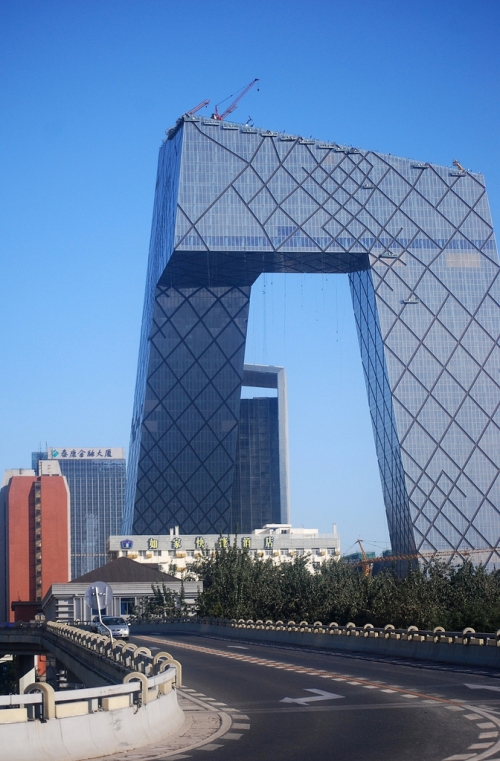 CCTV Building in Beijing. Photo by Fred @ SG
German architect Ole Scheeren, a former partner of the Dutch firm OMA and lead designer of the CCTV Building in Beijing, recently announced the establishment of his own architectural practice, Büro Ole Scheeren. This news is significant not only because of the exciting work bound to come out of the new office, but because Scheeren has selected two Chinese cities (Hong Kong and Beijing) as the base for his operations. According to the press release:
"In choosing China as the firm's headquarters, Büro Ole Scheeren demonstrates its commitment to Asia and the region's acute significance in the worlds of architecture and design."
The rise of China has directly benefited marquee-name architects from the West, providing them with opportunity to design radical forms unable to be physically realized in their home countries due to various socioeconomic factors. And while many of these firms have opened branch offices in China, no Western architect has yet opted to set roots in the region. The announcement of Büro Ole Scheeren changes this- and once again affirms the growing significance of China as a laboratory for progressive ideas in architecture and urban design for the 21st Century.
Archinect: Ole Scheeren announces his new practice
Building Design: Former OMA partner Scheeren sets up own practice