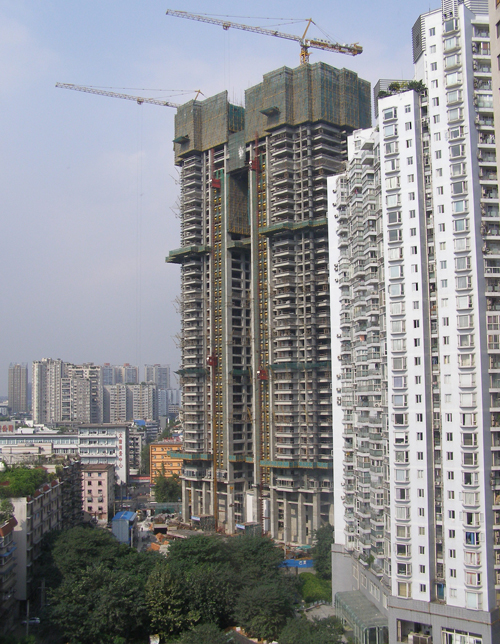 Consensus among international media is that China's economy is heading for an imminent and disastrous crash due to its inflated housing market. While there is absolutely no denying that housing prices in central parts of 1st Tier cities such as Beijing, Shanghai and Guangzhou are sky-high, this does not signal the end of China's economic rise. If anything, the high price of housing in these cities affirms China's rise from poor, cut-off backwater to the world's second largest economy.
The New York Times weighs in with a Room for Debate feature on 'China's Scary Housing Bubble'. The debaters agree for the most part that even if growth slows, the slowdown in residential construction activity will not spell the end of China's economy. Michael Pettis, professor at Peking University, offers a more likely scenario:
"The real risk for China, it seems to me, is not a property-led financial collapse. What is more likely is that at some point – and probably not this year or next – we begin a long process of adjustment in which economic growth slows dramatically as the economy grinds away at the overbuilding and at excess debt "
For now China is just trying to catch up to developed world standards and keep its economic engine running while the domestic economy evolves into something more service-oriented and consumer based. That will take time, and until then, construction of new buildings and infrastructure will continue.