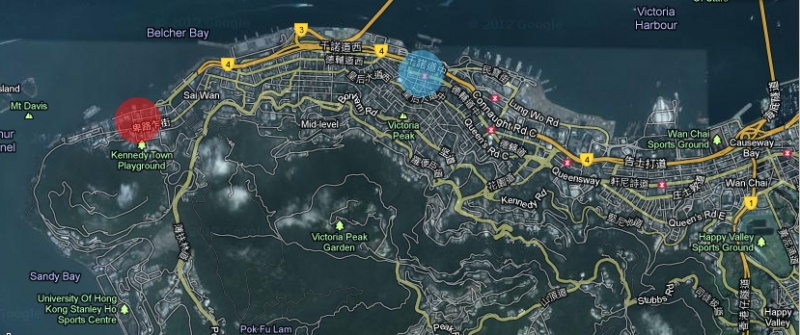 Blue Dot = Current Western Extent of MTR Hong Kong Island Line (Sheung Wan)       Red Dot = Terminus of Island Line Western Extension To Open in 2014 (Kennedy Town)
Infrastructure development continues in Hong Kong as the city's Metro Transit Railway (MTR) extends its underground Island Line into the city's Western District. Beginning construction in 2009, the western extension of the Island Line (dubbed the 'West Island Line') is set to open in 2014. The Island Line currently ends at Sheung Wan, one stop west of Central (Hong Kong's central business district), but the extension will add three new stops, including Sai Ying Pun, Hong Kong University, and terminating at Kennedy Town.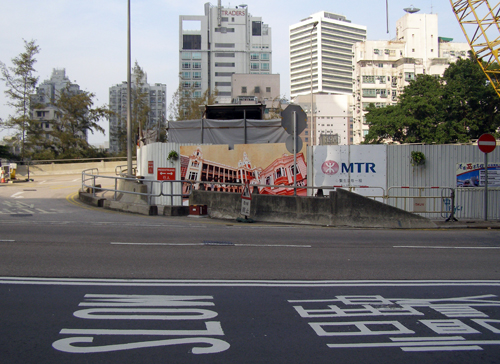 MTR Station Under Construction On Pok Fu Lam Rd. Across from Hong Kong University
The West Island Line is unique because of uphill/downhill conditions at the Sai Ying Pun and Hong Kong University Stations. At both stations, MTR plans show station exits at various elevations, with high-speed vertical lifts transporting passengers from deep within the subway tunnel up to the Mid-Levels area (see this link for clear sectional diagrams of how this works). The Sai Ying Pun Staiton will have exits at three different elevations: Queen's Road West, First St./Second St., and Bonham Road.
The extension will also be huge boon for students who commute to HKU. The university's campus, situated on a steep hill and not easily accessible as a pedestrian, will be served by an exit directly across from the entrance at Pok Fu Lam Road.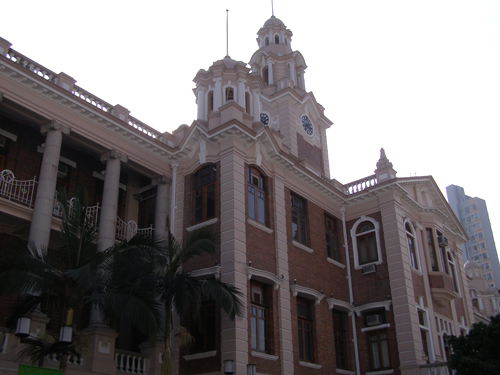 The Island Line Western Extension Will Benefit Students Who Commute to HKU


The Belcher's, a High-Rise Residential Development in the Western District
Because Hong Kong's Western District is not well served by public transport, rents and property prices have traditionally been lower than other parts of the island with better access to the MTR. Aside from the Belcher's, a high-rise residential development completed in 2001 that sits atop a shopping mall, the Western District still retains a marked 'mom and pop' low-key atmosphere.
It is hard to predict how this will change in 2014 when the West Island Line opens. Property developers  real estate investors have already taken note, but with most of the area already built up with an aging housing stock, there is not much new open space for development.
Whatever future changes come to the neighborhood though, the MTR extension is a positive development for Hong Kong as it continues to serve as  a model of public transportation efficiency for cities around the world.

Kennedy Town. MTR Construction in the Background