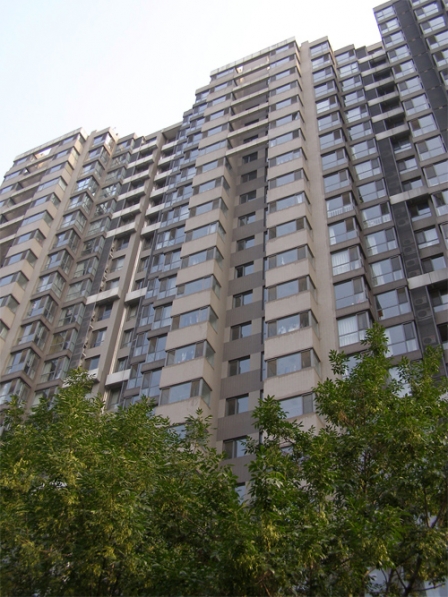 As China's state media increases its accusations of tax evasion, real estate developers are going on the defensive.
Last week, property tycoon Ren Zhiqian, Chairman of Beijing-based developer Hua Yuan Real Estate Group, posted  a message on Weibo (China's version of Twitter) calling China state broadcaster CCTV "the dumbest pig on earth".  This was in response to a program recently aired by CCTV accusing Vanke, another very large property developer, of owing more than 4.4 billion yuan (~$727 million USD) in unpaid taxes. The unpaid tax in question is the 'land appreciation tax' (LAT).
As a tax levied on the gains from the transfer of land development rights of state-owned land to real estate developers, the idea of the LAT is simple enough in theory but more complicated in practice. As explained in this South China Morning Post article from November:
"Land appreciation tax is collected by local governments, who have much leeway on deciding the actual tax rate. When a developer gets a pre-sale licence, it needs to pay a certain amount of land appreciation tax based on the asking price of the project. When the project is sold out, the exact amount of the tax will be calculated, deducting the cost of land, construction, marketing and other expenditures from the sales revenues, and multiplying the result by progressive tax rates."
What this essentially means is that as a property developer increases the value of land through improvements and subsequent sales of housing units or leasing of commercial space, they need to pay a percentage of their gains to the local government. This is money due on top of what they already pay to the local government to bid on the land-development rights. The amount of money earned by local municipal governments in China on land sales is huge, accounting for about 30% of revenues.
Needless to say, as China has been going through its decades-long urbanization boom, local governments have not had to worry about a steady stream of money coming in from land sales.
Yet now China is at a tipping point.
With half the country urbanized, local governments are going to have learn to wean themselves off the land sales teat. There is also growing concern that local governments will not be able to pay back debts from loans taken out from state-owned banks used to fund the building of infrastructure.
Given this reality, it makes sense that the issue of land appreciation taxes is just coming to light. Don't be fooled though- the accusations by CCTV are very calculated and a poorly veiled threat by the Central Government directed at country's big real estate developers to "pay up". It also creates a false narrative using developers as a straw-man to direct negative public sentiment towards.
No wonder Ren Zhiqian is livid.
It will be interesting to see how this plays out, especially since for at least the past 10 years developers have been the go-to guys for local governments in meeting their GDP targets (set by the Central Government ironically enough). As urbanization inevitably slows, tax laws will have to be reformed (and enforced).
Unfortunately, there is perhaps no easy way to make this transition. Clearly broadcasting exposés on state-run media against the country's developers is only adding fuel to a potentially bigger fire.